BELT BUCKLES AND SASHES 1870?1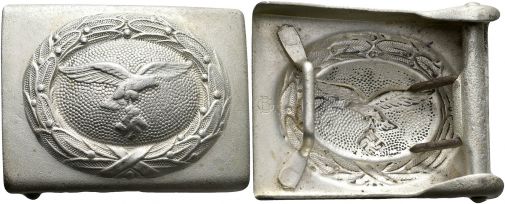 German Armed Forces Air Force, box belt buckle for teams, 2. Model from 1936, iron through embossed, on the reverse side with manufacturer sign \"GB\" and \"41\" for the company Gustav Brehmer Marktneukirchen, condition 2.
For lots of the clearance sale we accept underbids up to 30% starting price - if there is no higher bid!